We headed to Chicago for lunch today, and had a recommendation for Lou Malnatti's pizza – for real deep-dish Chicago style pizza. I wasn't sure what I would get – or if they'd kick me out for trying to order pizza without cheese in Chicago – so I did a quick search for a place to stop at first, and found a vegan diner! Lou Malnatti's ended up being closed for lunch, so it was a good thing we found the Chicago Diner. And it was amazing!! This is Edie showing us how amazing her pickle was: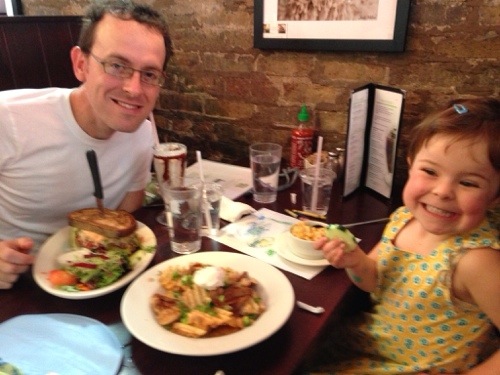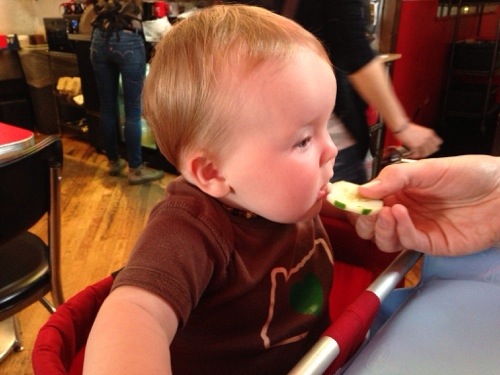 After lunch, we got a great view of Lake Michigan along Lakeshore Drive, and we got to get ourselves lost and confused among all of the toll roads and expressways of Illinois and Indiana.
We made it to Michigan in time to be late for dinner, and it was great to have such a warm family welcome at Uncle Ray and Aunt Noreen's home. In addition to Uncle Ray and Aunt Noreen, we got to visit with: Uncle Bup and Aunt Jan; Aunt Ruth; Colleen, Tim, Rian, and Declan (and Dublin, their dog); and Vicky, Joe, Owen and Olivia. It was a fun, full house, and Edie was so excited to have cousins around her age to play with!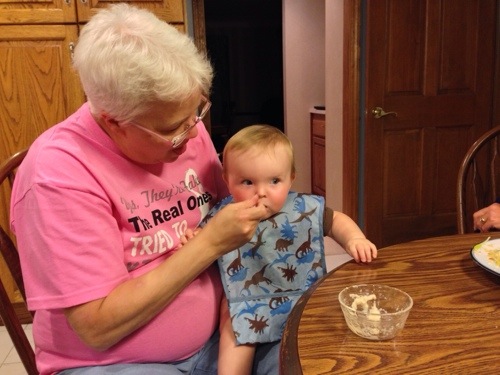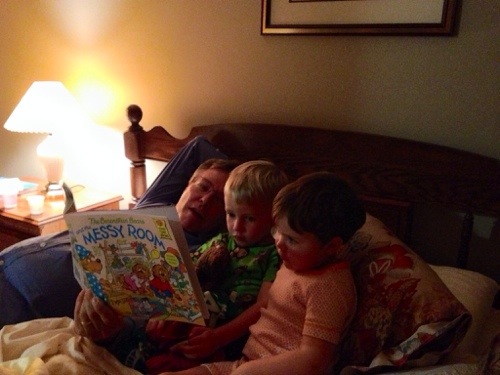 What a fun day!