Today we stayed with our friends Jono and Michele in Milwaukee. After a few days of hotel living, it was great to be in a real house. Ellery had a chance to work on his crawling some more, and Edie spent most of the time talking Michele into different art projects (thank you so much Michele!). Jono and Michele are two of Edie's favorite people (and ours!), so she was in a little bit of heaven: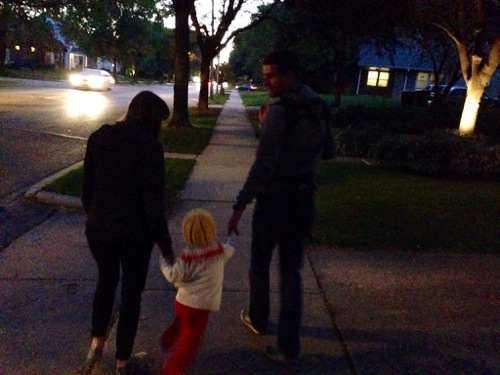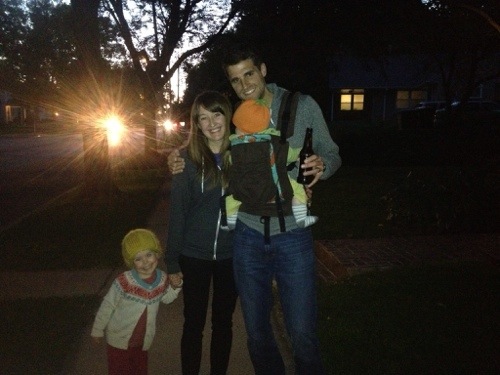 Milwaukee seems like a great place to be. We stopped at a frozen yogurt place and walked around Jono and Michele's neighborhood, which had some great looking spots, including a wine bar with wine on tap, and a painting studio that does painting classes – with wine, of course.
And, Milwaukee being a big beer town, Jono and Michele assured us you can even enjoy your beer on a pleasant evening walk, so we couldn't deny Edie the cultural experience: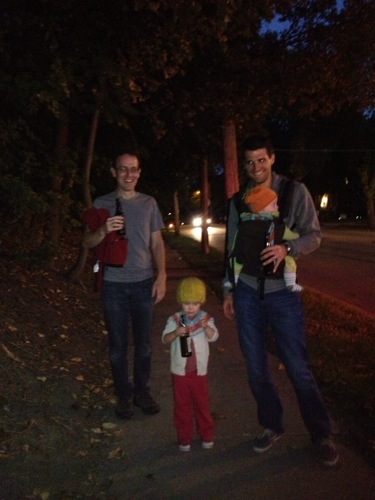 Thanks friends! We had an awesome time!!
Tomorrow we're off to Michigan to see the Meganck side of the family, most of whom I've never met, and all of whom will be meeting Edie and Ellery for the first time.