So, in a quick last minute change, today we decided not to pass by Salt Lake City. As I was looking at the map about 10 miles before our turn off, I realized that, although Google Maps had our best interests at heart, it was only saving us 10 miles by going south and we would miss the chance to see the Grand Tetons! We stayed North, and we were not disappointed.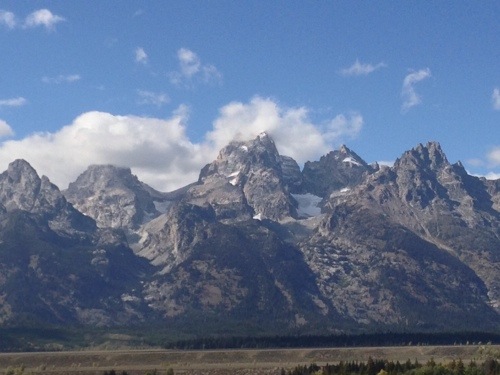 We stopped before that awesome view in Jackson Hole to have our picnic and do some quick running around (and lying around).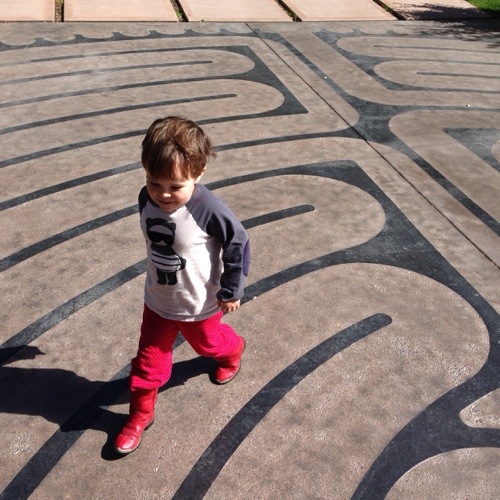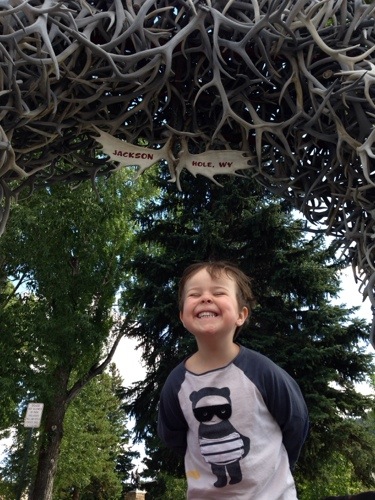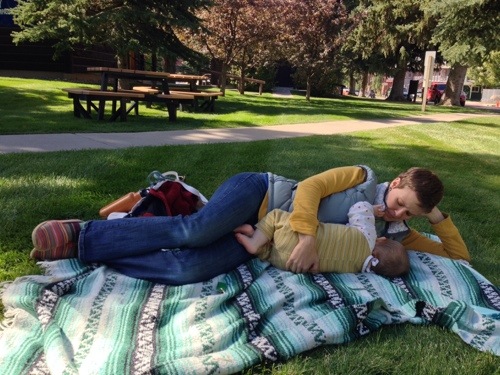 It was a long day of driving, but there was plenty to see in Wyoming.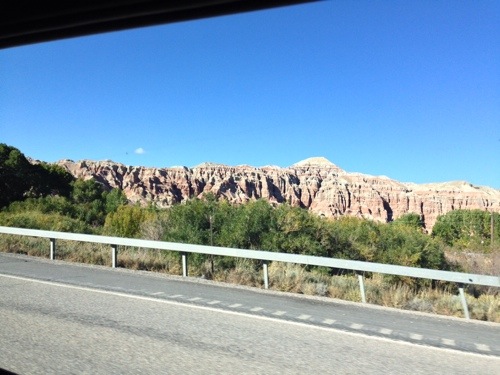 Besides beautiful geography, we saw bison, antelope, deer and even a coyote (which helped me stay awake towards the end of the drive by darting out in front of our car – by some luck the 40 or 50 deer that also hung out on the side of the highway managed not to leap in front of us).
Now we're in Hill City, South Dakota, for a quick nights rest before we visit Mt Rushmore in the morning, and then on to Wisconsin!