First morning at a hotel
Edie on seeing what I perceived as normal toilet paper: "I think they gave us special toilet paper because they new this is our very first time going all the way across the country." I still feel like hotels are magic, too.
The other joy of hotel living? Eating on the bed and watching TV while your parents pack up: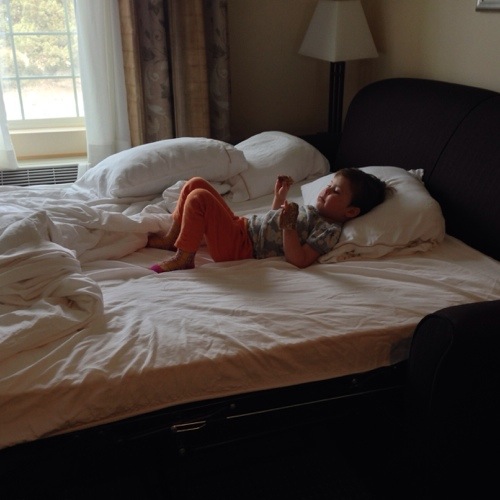 On the long road
Edie has found that her preferred method of traveling is underneath her rainbow blanket.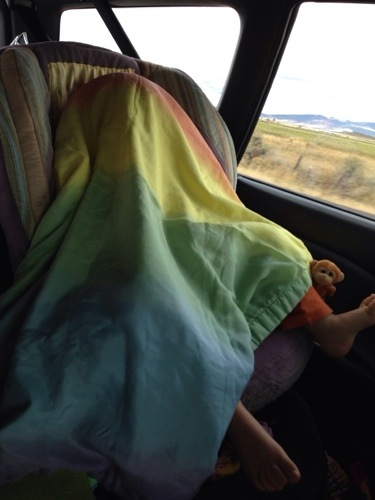 While Ellery has found that the best way to travel is always with a smile.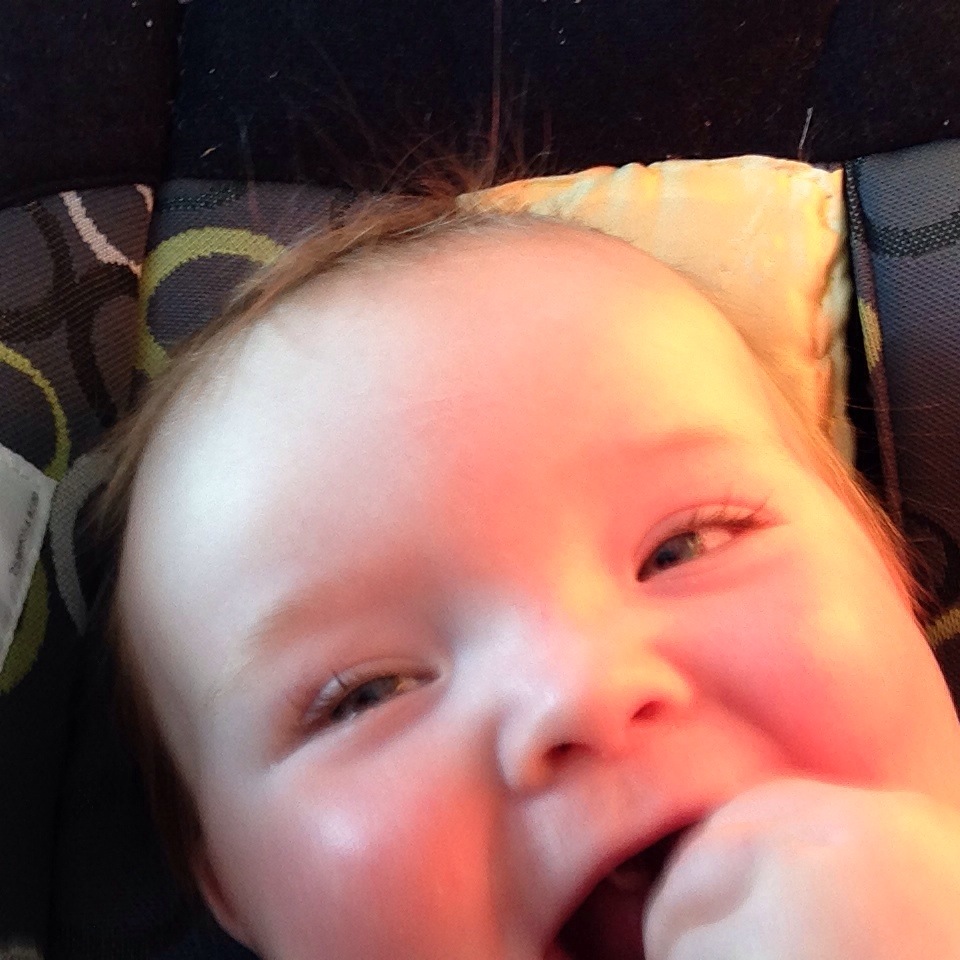 We stopped in Burns, Oregon for lunch, and had a little too much fun at the park: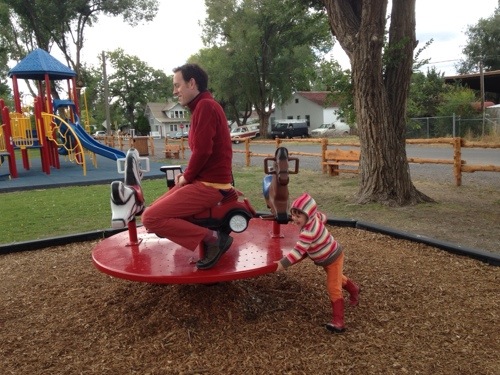 Dinner was in Boise, Idaho at a fast food style place that featured French fries from six different types of potatoes cut in 5 different styles, with half a dozen sauces and even more salts (like garlic rosemary salt…). Bold move, Idaho.
Tonight we're staying in a small town on the border with Utah called Burley. Tomorrow is our longest day of driving, with just over 11 hours on the road, which will bring us to Hill City, South Dakota. We'll keep our eyes open and cameras ready for Rocky Raccoon.